Money Matters: Financing the Home of Your Dreams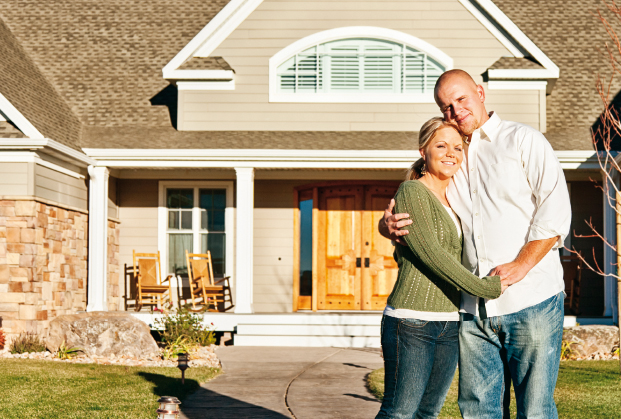 Homeownership is the quintessential American Dream, dating back to our country's pioneer days and the homestead acts of the second half of the 19th century. These days, you don't have to be willing to forge life on a homestead for a specified amount of time in order to acquire your own little spot to call home, but rather, you can apply for a mortgage to help finance the home of your dreams. While there are some who might think the process of living on a claim in order to make it their own is easier than financing the purchase of a home, applying for a mortgage is not as complicated as you might think.
The best place to start in the process of purchasing a home is by meeting with a local lender—someone who understands the local real estate market and economy. Not only will this "help in determining whether there are credit problems that need to be solved first," says Dave Jones, regional branch manager, Bank of The James Mortgage, Roanoke, "It will also narrow down how much house is affordable before the search begins." While it is important to have established credit when applying for a mortgage, a lender will be able to guide you on the best ways to do just that if you don't have established credit. "Develop good credit habits," says Jones. "Pay off as much debt as soon as you can."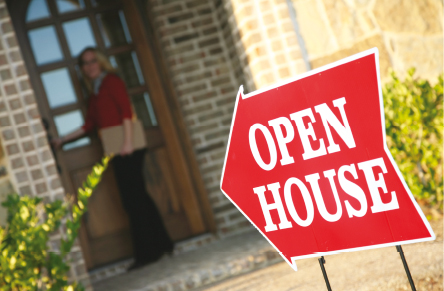 Melissa Mason, division manager for HomeTown Mortgage, explains the basics of getting started. "As a general rule of thumb, new home buyers can expect to need two years of tax returns, two years of W2s, paystubs, and two months of recent bank statements for the initial session." While meeting with a local lender, you can discuss loan programs specific to your qualifications, as there are a number of options available, particularly for first-time buyers.
Once you've been pre-approved for a mortgage, you can begin searching for the home of your dreams with a local Realtor. As with a lender, you'll want to work with a real estate agent who has experience with the local market as well as the price range you are interested in. A good place to begin a search for both professionals is by asking a variety of friends for recommendations, learning what they liked and didn't like about their experiences, then interviewing a few of each to see who might be the best fit for you.
In working with a real estate agent, one of the first things they will ask is what is you are looking for in a home; this includes not just price and location, but features. They will guide you through what is available in your price range until you find THE ONE. It is advised that throughout this process, you stay in touch with your lender, so that upon making an offer and having it turn into a ratified contract, your lender will be able to deliver your financing commitment based on your pre-approval, contingent upon appraisal of the home you wish to purchase. A home appraisal looks at the condition of the home as well as comparable sales of three to five similar properties over the last six to 12 months in the area—a critical final step in the loan-approval process.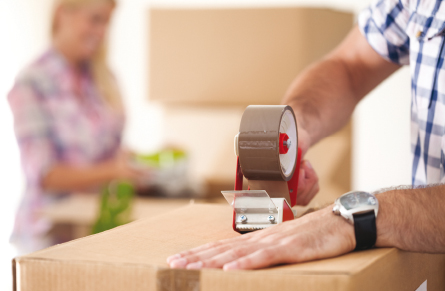 Along the way, you may be asked for additional income and asset documentation. "There are a lot of moving parts of the mortgage process," explains Mason. Sarah Camper, senior loan officer of Embrace Home Loans, explains, "There are four components needed for a loan to be processed and underwritten: income, assets, credit, property. Once the loan is processed, it is sent to an underwriter who will issue the loan commitment."
Recent changes in the regulations concerning mortgages were enacted in October of 2015, known as "TRID," which is really an acronym for an acronym: the TILA (Truth in Lending Act)/RESPA (Real Estate Settlement Procedures Act) Integrated Disclosure rule. TRID regulations are part of the Dodd-Frank Wall Street Reform and Consumer Protection Act, which was a reaction to the great recession of 2008 and launched what is known as a "Know Before You Owe" campaign. As part of TRID, a loan estimate is issued at the time of the initial loan application, and a closing disclosure document is required to be issued at least three days prior to closing, spelling out the monthly payment as well as all the costs involved in obtaining a mortgage and closing the loan. While these changes have added time onto the process, lender timelines vary as to exactly how much time. "TRID was a learning curve for everyone initially, but as new processes were implemented, we find that it was a smoother transition than we were expecting," says Mason.
Mortgage rates have been at historic lows in recent months. You may have seen headlines regarding the Federal Reserve's rate hikes last December, the first since 2006, in response to a solid US economy. Despite the hike, both 30- and 15-year fixed interest rates have stayed low, even dropping a little, thanks to fluctuations in the stock market. The housing market having stabilized, there is much optimism in the real estate field. "As rents have climbed nationwide, mortgage payments have remained relatively stable, changing the math of 'Should I rent or should I buy?' One shouldn't sign a lease before checking their options to purchase," advises Camper.
Any number of unexpected events can pop up on the road to homeownership, but working with experienced, trusted professionals can help you navigate it successfully. With low interest rates, a stable inventory and knowledgeable professionals guiding you through the process, buying a home has never been easier.
Bank of the James, Embrace Home Loans, home finance, hometown mortgage, mortgage, realtor, Truth in Lending Act