Mirror, Mirror | Creating a Space You Can Really See Yourself In
Sometimes we love them and sometimes we don't, but we always need them; mirrors are certainly functional in more ways than one. Not only can we use them to make sure we look presentable, but also to maximize the space, light and appeal in every room in our homes.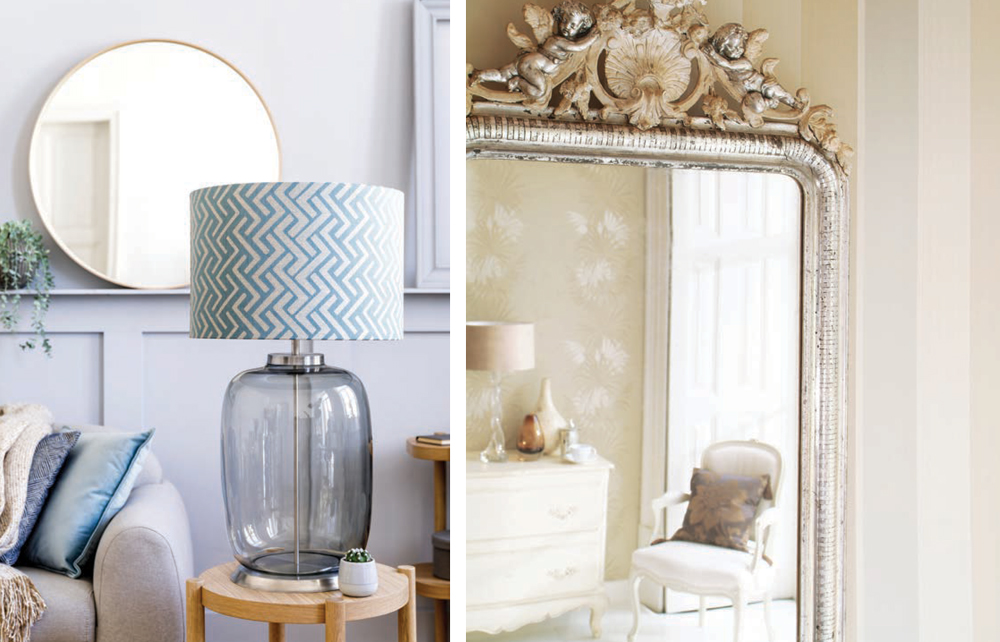 There are no real rules for decorating with mirrors, aside from a few common-sense limitations, most notably the proverbial "less is more;" the Hall of Mirrors in Versailles is world-famous and rare for a reason! Nonetheless, you really can put mirrors anywhere, on walls and furniture, from the bathroom to the living room. However, the way many designers figure out where to put a mirror is based on what else is in the room, namely windows, entries, and other focal-point decorations, like fireplaces and other art.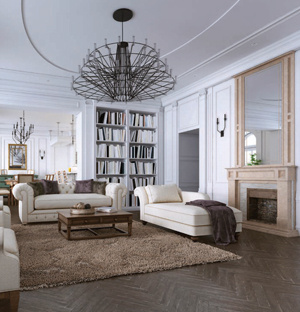 Mirrors are frequently revered as the most efficient way to brighten a room because they reflect light. By placing a mirror opposite or next to a window, you can magnify the natural light in the room, regardless of how overcast the sky is outside. Alternatively, in a room with few or small windows, putting a mirror behind a lamp will brighten the room in a similar way.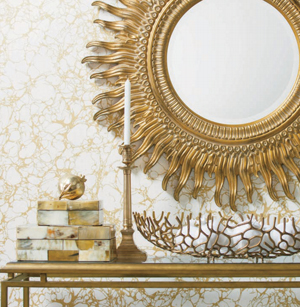 Many designers also suggest placing mirrors opposite the room's entryway. This "greeting technique" is especially useful to expand narrow entries and hallways. Additionally, using a statement mirror is a simple way to add interest to the otherwise mundane transition area. And, of course, having a mirror in the entryway is practical for the last-second onceover we all do before we run out of the house.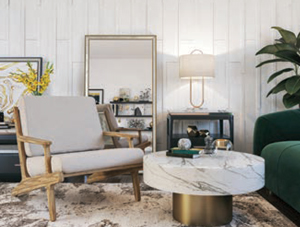 Fireplace mantels and statement furniture are common spots to place a mirror because, as the focal point of the room, they are the most logical place to put a complementary focal point such as a mirror. But even in rooms without such a focal point, using a mirror can still create the visual center of the room. Placing a statement mirror, such as a midcentury starburst or an antique convex Alice Goes Through the Looking-Glass-type mirror, above a sofa, or propping a floorlength mirror against an empty wall, creates a focal point all on its own.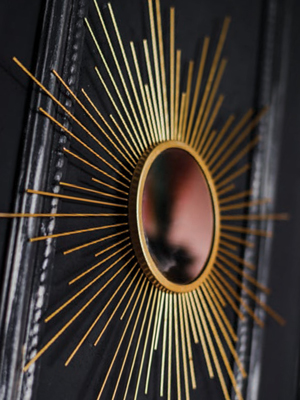 The best rule of thumb is to hang the mirror across from something you want to see reflected back, whether it's natural light from the window or a piece of art on the wall. This can also influence the size and scale of the mirror you choose, as well as the frame style. To maintain cohesion across your decor, the mirror size and style should fit with the existing pieces in your space. For example, if your living room's aesthetic is more classic and traditional, a sleek frameless floor mirror may stick out more than you might wish. This is especially true when using a mirror in a grouping, such as on a gallery wall.
Once you've settled on a location for your mirror, the next step is safely securing it. Because mirrors are often heavier and more breakable than most decor, using proper security hardware is essential.
If you choose to hang your mirror, a nail hammered halfway into the wall most likely will not be enough. Instead, invest in two wall hooks or picture hangers, using one on each side of the mirror to keep it flat against the wall. If the mirror is very heavy or valuable, you may benefit most by having it hung by professionals.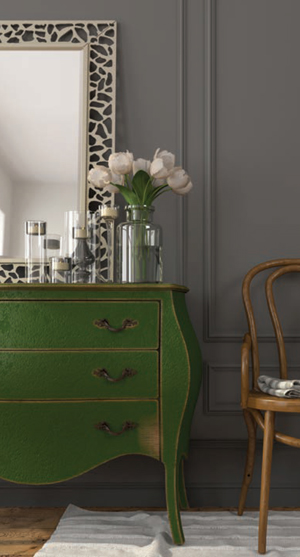 If you choose the trendy leaning method, one way to help ensure that your mirror won't slide down or tip over is to use furniture straps, like you would use to babyproof furniture around your home. To do this, secure one end of the strap to the wall and the other to the mirror. To keep a leaning mirror secure, use two straps, one on each side of the mirror. Alternatively, especially if you have a slick surface, you can put something underneath the frame such as a small rubber door stopper or a strip of anti-slip tape.
Fortunately, after being secured against the wall, mirrors are very low maintenance. When a mirror gets dusty, simply dusting with a feather duster or using a small amount of window-cleaning solution on the glass if necessary is all the upkeep you need.
Overall, mirrors are one of the most flexible and functional ways to decorate your home. No matter where you decide to place a mirror in your home, you will doubtless be able to find one in a style that suits your unique taste. From modern or midcentury to traditional or ornate, the possibilities are endless. ✦
antique convex mirror, decorating with mirrors, floorlength mirror, frameless floor mirror, greeting technique, midcentury starburst, Mirror, statement mirror, trendy leaning method