Make Your Own "Summer List"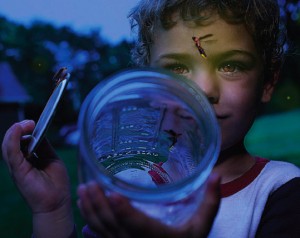 It was several years ago when my then-6-year-old daughter Caroline was dropped off by her carpool from the very last day of kindergarten. I met her at the door, anxious to hug her and ask her about her day, when she marched past me into the kitchen. She very purposefully set her backpack down on the table, turned to me with her little hands on her hips and said, "Now what are we going to do?" I glanced around my house. I had a 9-month-old in an activity seat and a 2-½-year-old running cars over my hardwood floor. I thought to myself, "That's a good question!" As a very busy young mother, all I wanted to do was take a nap. But I was amused by her question, so I asked, "What would you like to do?"
With that, my little activities director got a crayon and a piece of paper from the drawer and sat down. With authority, she said, "Let's make a list!" Obviously, she had been thinking about her summer. Three months must have seemed like a lifetime to her—no Mrs. Davis, no afternoon recess, no art class. When she was done, she presented her "list." It read:
• Make a Lemonade Stand
• Catch Lightning Bugs
• Go to the Beach
• Have a Sleep Over with Shannon
That summer we managed to accomplish everything on the list. We taped it to the refrigerator door, and looked at it often. Caroline would remind me of the things we still needed to do, and as each thing was tackled, we crossed it off. As time always does, the years since that first "Summer List" have flown by. We have visited the beach, enjoyed picnics, drawn with sidewalk chalk and captured and released countless fireflies. This year, however, it may be time for my very own Summer List. My landscaping has sprouted an unidentified and unwanted "plant" that threatens to overrun my day lilies, and I haven't painted my powder room in several years. 
While my own to-do list is very different than my children's, I look forward to this summer break with as much anticipation as they do. I have a long "need-to-do" list and a short "want-to-do" list, and I hope to check each item off this summer. If you, too, are anticipating some time for yourself in the lazy days ahead, take a peek at my Summer List—it may just inspire you to get out of the hammock and say to yourself, "Now what are we going to do?"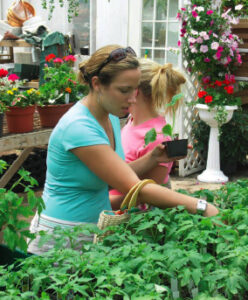 Visit local home tours, new construction open houses or garden walks. 
We all need inspiration now and then. If you haven't redecorated your family room since 1982, you might just be due for a new paint color or some upholstery work. Visiting a "tour of homes" or garden walk may give you some fresh ideas for your own home. Nurseries are constantly offering new plants or different varieties of some old favorites. If your front porch needs sprucing, rethink your container gardens or paint your front door. By slipping on your walking shoes and taking a neighborhood stroll, you may get some great ideas for landscaping. Just look around and you'll be inspired! 
Go "back to school."
Much to the dismay and bewilderment of my children, I like summer school! Check out summer course offerings at our local colleges, parks, museums and more; they are full of home improvement classes and personal interest courses, too. You can master the art of calligraphy, learn how to install a water feature in your yard or hone your culinary skills. This is a fun, no-pressure way (no final exams or grades!) to broaden your horizons. You may find you are passionate about fusion cuisine after one six-week course. The possibilities are endless!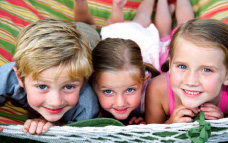 Enjoy the great outdoors.
Whether you are camping, planting a garden, or just taking a stroll every night after dinner, take time to breathe some fresh air. Smell the fresh cut grass, enjoy your night-blooming jasmine, take in an outdoor concert by a local musician. Watch a Little League game, pack a picnic and enjoy a local outdoor festival, or just weed the garden. These are little pleasures that add to our quality of life. In a few short months, cool weather will be back and we will all be tempted to stay indoors again!
Spend time with family and friends.
If you've been neglecting your parents or best friends, take time to catch up. It may be your turn to plan and host the family reunion this year. There are many websites that take the hassle out of the planning for you. Many families are opting to have a "destination" reunion; whether it's gathering for a couple of days at the beach, or spending a week at a theme park, the family reunion can be reinvented. But if you can't imagine a family get-together without Aunt Helen's chicken and noodles and Grandma Bette's apple pie, you may want to stick with the time-honored traditional Sunday afternoon potluck in your own backyard. And this year, consider requesting recipes for these special family dishes you can't live without, compile them in a book, and preserve them for years to come. 

You may not have a whole three-month break from work over June, July and August, but you can still make the most of your summer by embracing a "Summer List attitude." Make your list…and don't forget the lemonade stand!