House Hunting | With Heart and Efficiency
My young family of four is on the brink of a big move. THE move. The one that will shape our little ones' childhood memories and set the stage for bike-riding mastery, make-believe fun, backyard campouts and first dates. I know we're in good company. The housing market is hotter than hot, with some houses receiving multiple offers and going under contract within mere hours of listing.
It's worth noting, though, that haste can lead to regret. CNBC recently reported that almost half of American homeowners end up with buyer's remorse, and a whopping 70 percent of millennials regret their most recent house purchases. One big reason? Settling for something that's not quite right. In a sellers' market with low inventory and high demand like this, haste is necessary—but haste does not have to equal carelessness.
Oftentimes, house hunters hit the road and head toward their destination only to discover when they arrive that a certain aspect of the home is a deal breaker. Knowing those deal breakers and narrowing down preferences can save hours of time—particularly in a time of social distancing when there may already be a few extra hoops to jump through.
Here, local Realtors offer tricks and tips to prepare, narrow down, and take action to sniff out and snag that much-anticipated next house.



Prepare beforehand
You've heard it time and time again: Do your homework! Before even considering needs and desires, Nadine Blakely, RE/MAX residential agent, recommends knowing with confidence where you stand financially.
"Determine if you are ready to buy or if you need to sell a home first," she says, explaining that in this market, many sellers are not accepting contingency offers.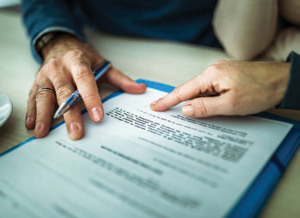 "Get prequalified with a reputable lender," Blakely adds, noting that this process, which can last a few hours and takes place primarily online, is essential to knowing what you can afford. Knowing price range up front can help identify the parameters of your search.
Throughout her career in real estate, Blakely has noted a shift in values from "location, location, location" to "price, location and condition." Of course, these preferences will be driven by buyers' personal values. While the financial and objective aspects of home ownership—resale value, square footage, property value and mortgage interest deduction—are worthy of consideration, home buyers shouldn't overlook emotional appeals that inspire the "home is where the heart is" feels.
Kathy Terrell, sales associate and Realtor with John Stewart Walker, Inc., offers a house-hunting hack to narrow down the more value-based preferences. "I would say make a list of things that are important to you," she says, noting that this exercise will help lead to clarity.
Beyond that, she says getting out there and immersing yourself in possibilities can add a layer of realism and depth to the brainstorming process. "Look at neighborhoods. Read. Drive around. Look at statistics," Terrell urges.
Questions for consideration as you make your list could include: What features are you willing to live with and without? Where do you want your bedroom? How many bedrooms do you need? Will you need guest accommodations? Do you have specific flooring needs for pets? Are you looking for a home in close proximity to work, a specific school system, and other places you frequent? What kind of floorplan will suit your family's lifestyle? Do you have any specifications based on hobby or professional needs, like a home office or workshop? Do you want a neighborhood that is interactive and family friendly, or one that is more remote and quiet?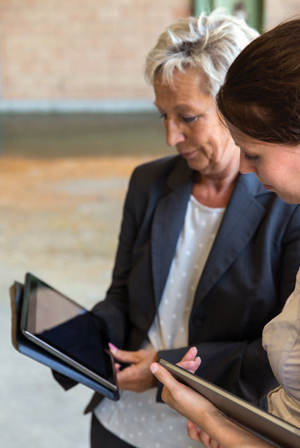 Make friends with apps and tech tools
In a fast-paced market, it pays to gather information as quickly as possible and communicate efficiently with your real estate agent. Popular house-hunting apps include Zillow, Realtor. com and Trulia. While these can be user friendly in terms of filters and notifications, lynchburgvarealtors.com contains the most recent MLS (Multiple Listing Service). This service can help you spot listings as soon as they hit the market. The minutes and hours between the time a house hits the market and the time it takes to be picked up by the popular real estate apps can make a difference when time is of the essence.
---
APPS AND ONLINE RESOURCES FOR FAST-TRACK INFO GATHERING
lynchburgvarealtors.com (for latest, most up-todate listings)
Google Maps (for understanding topography and spatial layout)
Geographic Information System (lynchburgva.gov for mapping, property and general information about the neighborhood and surrounding area)
Western Virginia Water Authority (for property specifics that may not be included on MLS listing)
Zoom/FaceTime (for quick conversations with your real estate agent and remote tours)
---
Sometimes it isn't possible to physically tour a home. Whether the house is too far away from where you currently live, you can't venture out immediately, or time simply doesn't allow, technologies like Zoom or FaceTime set the stage for a virtual tour. If you and your real estate agent are on the same page and you have a moment to hop on your device, you could virtually tour your dream home and lock it in without ever setting foot in the house.
Act fast
When you do your homework by getting preapproved, gaining clarity on your preferences, and using technology for quick information gathering, you're fully prepared to snag that right house when it comes along. But here are a few last words of advice.
When a house meets four out of five of your top priorities, "that is a good house," says Terrell. "There is no time to hesitate in this market with our inventory being so drastically low… Act fast if you see something you like." ✦
APPs, FaceTime, Geographic Information System, Google Maps, House Hunting, housing market, lynchburgvarealtors.com, prequalified, price range, tech tools, Western Virginia Water Authority, Zoom