Home Security | Building a Smarter System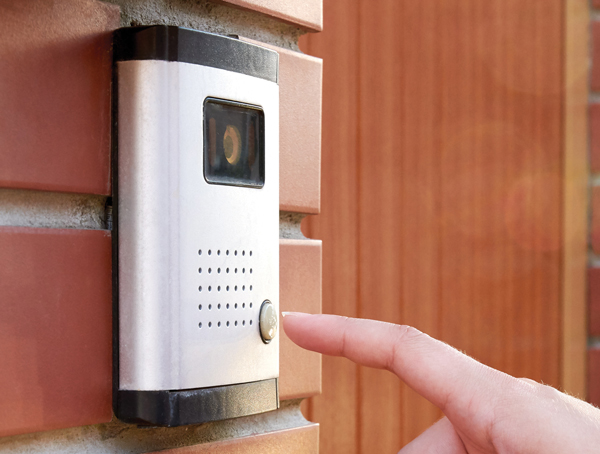 We all want to protect what's important to us, starting with our home. Whether you have concerns about break-ins, package theft, or security while you are away, you can find a solution by browsing the growing selection of home security systems on the market. In recent years, smart technology has drastically expanded the homeowner's ability to control and protect their home. Many find comfort in the ability to see video feeds from security cameras and control locks, garage doors, and thermostat settings from their smartphone, tablet, or computer. The first choice you have to make when seeking a home security solution is whether you prefer a professionally-monitored or DIY system. Here are a few options to consider…
ADT
ADT stands as one of the most traditional and well-known home security companies, with nationwide dealers and installers. Homeowners can call or go online to get a quote on one of three packages, "Essentials," "Total Protection" and "Premium Protection." Each comes equipped with a wireless keychain remote, backup battery, infrared motion detector, three window and door sensors, high-decibel alarm system, digital keypad with a panic button, and 24/7 professional monitoring. ADT Pulse®, included in the "Premium Protection" package, allows homeowners to monitor their security system, including camera feeds, on their personal devices. If the system detects a threat, ADT will send you text and email alerts in addition to triggering alarms, a helpful feature if you are away from your home. ADT also allows homeowners to control compatible home automation devices, like smart thermostats, smart locks, and smart light bulbs from the ADT Pulse® app. The total cost varies per package, but buyers should keep in mind that professionally installed and monitored systems require fixed-term contracts and monthly fees.
Vivint
Like ADT, Vivint offers a professionally monitored, customizable home security setup. One of Vivint's primary draws is its stylish and smart devices. Homeowners can control their system using their Vivint Smart Home app, PC, or SkyControl, Vivint's seven-inch, wall-mounted, touchscreen control panel. More than just a home security hub, SkyControl lets homeowners control their system and access smart devices from collaborating companies, like Nest, to switch lights, turn locks, open and close garage doors, and set thermostats, all in one place. SkyControl comes with a panic button that can instantly connect you to a monitoring professional, whether you have a security threat, a fire, or a medical emergency. The two-way voice feature puts you in contact with a representative through the WiFi-enabled SkyControl panel, so that in the event of a false alarm, you can alert the representative immediately, without having to run for your phone to answer a confirmation call. Though Vivint tends to cost more than ADT and require longer contracts, financing plans are available.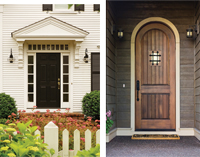 Nest
Homeowners who prefer to monitor their own systems and forgo monthly fees may find Nest is the right choice for them. Nest devices are visually appealing, simple to use, and easily monitored using the Nest app. The starter pack includes the Nest Guard, the system's hub device equipped with an alarm, two Nest Detect sensors, two Nest tags, which can be swiped by the Nest Guard to arm and disarm the system, and installation materials. Since some homeowners are deterred by security systems because they expect loud beeps and harsh countdowns, Nest offers a gentle voice and softer chimes, so the homeowner won't feel startled when they arrive home. Homeowners can choose to add indoor and outdoor cameras to their setup in order to increase security and have the ability to check on their home while they are away. Professional monitoring is available in partnership with Brinks Home Security, which can be helpful to those with increased security concerns. Another add-on homeowners may consider are Yale keyless locks, opened with key codes, that allow homeowners to lock and unlock their doors using the Nest app. Nest thermostat control (also available through ADT and Vivint) is another great feature to consider when designing your Nest security system. Though the cost of Nest starts around five hundred dollars—more with cameras and other add-ons—homeowners can forgo installation and long-term service fees.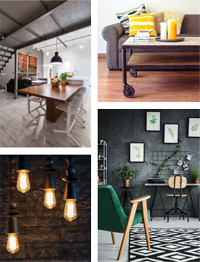 Adobe
Adobe offers another popular DIY home security system. The starter kit comes with the Adobe Gateway, the system's hub, which is equipped with a 93-decibel siren, a backup battery, optional cellular connectivity, home automation capabilities, and professional monitoring, if desired. The kit also includes one mini door/window sensor, an indoor motion sensor, and a remote key fob. Additional cameras, sensors, and accessories can be added if desired. One of Adobe's unique features is visual verification. When an alarm is triggered, your Adobe system sends photos of your home to your phone so that you can quickly see whether the alarm was false or not and choose whether to disable the alarm or call the police. With Adobe, homeowners can enter and exit their home without arming or disarming the system using the auto-home and auto-away features, free of the hassle of manually arming and disarming your home. Whenever a door is opened, Adobe pushes a notification to your phone, a feature that may be especially helpful to parents who want to make sure their children make it home safely. The flexible nature of Adobe allows homeowners to entirely self-monitor their systems or pay low monthly fees for professional monitoring. Unlike Vivint and ADT, Adobe offers flexible contracts for professional monitoring.
Final tips
Because there are an abundance of home security companies and packages available, decide whether you want a professionally monitored or DIY system, then choose the features you need before contacting a security company. Try not to be oversold on unnecessary features that drive up the price. While conversing with company representatives or researching online, pay attention to the quality of the customer service you receive and the ease or difficulty of navigating the company's website, so you can find the best fit for you. Build a home security system that makes you feel safe and protected, whether you are at home or away.
Adobe, ADT, backup battery, digital keypad, door sensors, high-decibel alarm system, home protection, home security systems, infrared motion detector, Nest, Vivint, window sensors, wireless keychain remote