Funky Paints Make Fun Home Accessories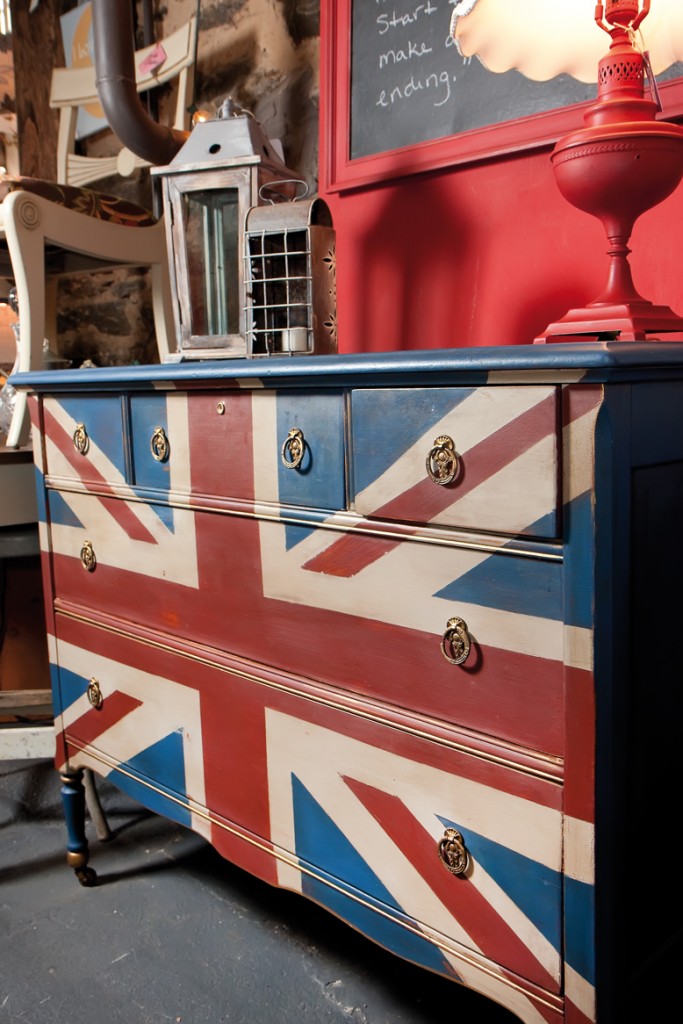 We all know paint plays an essential role in expressing our personalities throughout our homes. The color of a wall can alter our mood and enhance the visual appeal of our surroundings. But let's face it— painting a wall, room or an entire house can be a pretty daunting task, one for which most of us just do not have the time or patience. Here's the good news: There are hundreds of ways to liven up your home using paint without spending a lot of precious time and money. With all the interesting paint-finish options dominating the DIY scene, the possibilities for decorating projects big and small are endless.
Rustic, Fun and Funky: Chalkboard Paint
You can turn almost any ordinary surface into something unique, fun, and maybe even useful with chalkboard paint. Chalkboard paint comes in brush-on or spray application methods, and can be found at most craft and home improvement stores. The paint turns any smooth surface into a chalkboard and can also be used to renew old chalkboard surfaces. Chalkboard paint can be used on metal, wood, plastic, glass, hardboard and paperboard. If you want to try something other than typical black, check out Benjamin Moore's colored chalkboard paint to brighten your home in time for spring.
Have an old metal filing cabinet sucking the life out of your home office? Spray it with chalkboard paint and label each drawer with big, bold chalk letters. Have a tired coffee table you're not using anymore? Tackle the top with some chalkboard paint and give it a new home in the kids' playroom along with a generous bucket of colorful chalk for instant fun. For another simple project, purchase a small, inexpensive mirror with a cool decorative frame, spray or brush on a layer or two of chalkboard paint, and hang it on your pantry door for an ever-changing grocery list, a place for phone messages, or an easy recipe reference station. If you're up for a bigger challenge, use chalkboard paint on an entire wall for artwork, quotes, love notes and more.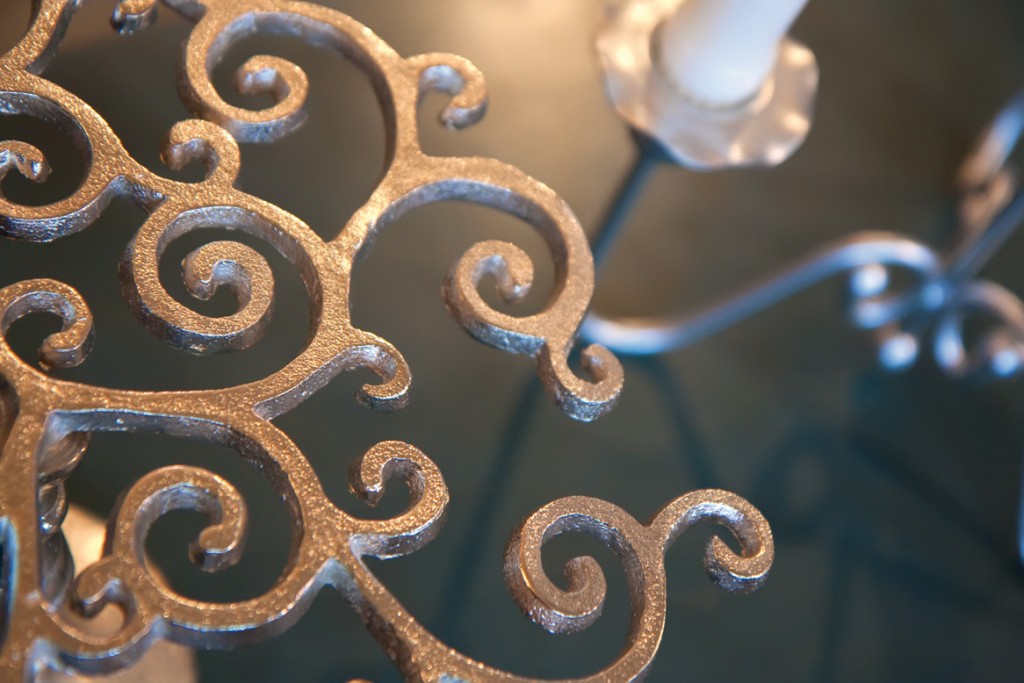 Glitzy and Glamorous Metallics
If you're looking to add a little glitz to your home without going overboard, metallic spray paint might be just the thing. Give shimmer and shine to any piece of furniture with paint available in many different kinds of metallic finishes—from gilded to gold-leaf to pearlescent and more.
One project that is very simple and takes hardly any time at all is a lamp revamp. Have a lamp that is boring and dull? Refinish it with metallic paint instead of buying a new one, and turn your plain lamp into a statement piece.
You can also instantly update your entire home by spray painting door and drawer hardware and light switch and outlet plates with a metallic finish instead of buying expensive metal ones. For best results, you should clean and prime the hardware before glamming it up. Some metallic spray paints come with a primer already in them, so be on the lookout for these two-in-ones to eliminate a step.
Metallicize anything from small flower pots and plastic figurines to large bureaus and tables to effortlessly glamorize your home. Pairing bright, neon accessories with metallics is a perfect way to add life and freshness to your home for spring.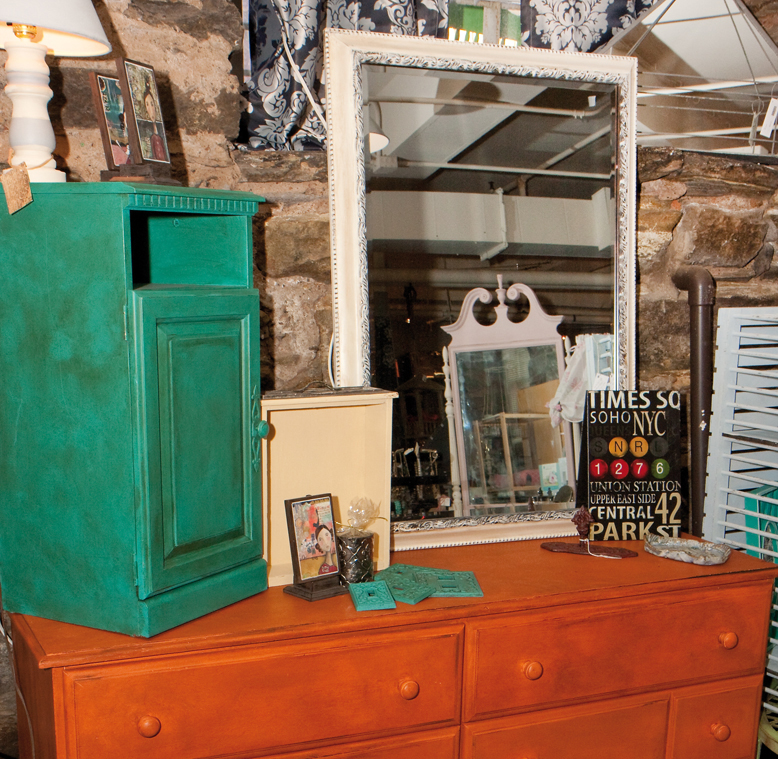 Mirror, Mirror…
It's almost like magic. With mirror paint, turn clear vases and candleholders into "silver-plated" items, and make plain framed glass look like an age-worn mirror. You can even add some water for a result that looks authentically old. It couldn't be more simple: All you need to do is wipe clean the glass item you are transforming, then spray paint away until you get your desired look. Spray painting a window, vase, ornament, lamp or picture frame with a mirror paint, such as Krylon's Looking Glass, will create an instant antique look.
One of my favorite uses for this kind of paint requires a picture frame, glass cleaner, mirror paint and water. Remove the glass from the picture frame and clean it with glass cleaner. Lay the glass down and flick a few drops of water onto the glass using your fingers or a spray bottle. This will create that worn, antique look. Spray the glass with mirror paint and let dry. You can add more coats as desired until you accomplish the look you want. Place the glass back into the frame and use as a vanity tray to display your favorite perfume and jewelry.
Another adorable idea: Spray a few mason jars with mirror paint and fill with bright, colorful flowers to create a fresh and feminine arrangement for your mantel or dining room table. Place the jars atop a wide strip of lace or burlap for an extra dash of style.
With such a variety of different paints available to avid DIYers, it is now possible to transform almost anything in your home into something unique and beautiful without spending a lot of money and time. Stock up on these funky spray paints and get excited for the endless DIY possibilities that come along with a fresh, new spring season.
chalkboard paint, metallic paint, mirror paint, refinishing furniture