Embellished Wall Coverings: They're not your Grandma's patterns anymore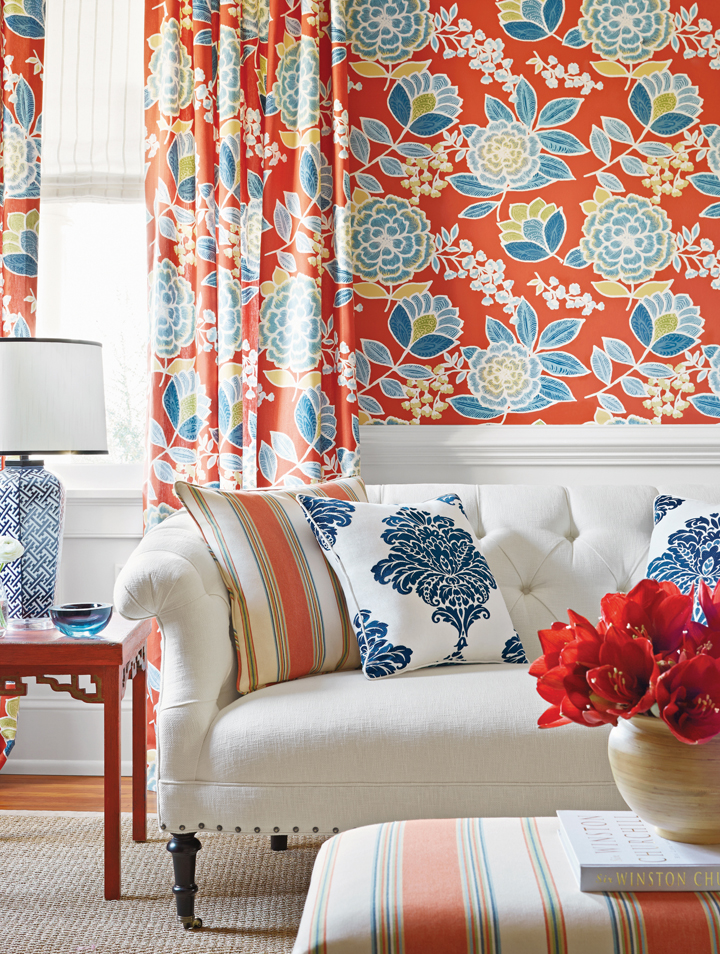 If the word "wallpaper" conjures up images of the 1970s style floral prints that adorned your grandmother's walls or overwhelmed you at a kitschy countryside bed and breakfast, scratch those preconceived notions. The wallpaper showing up in the most modern of homes has a very out with the old, in with the new feel. These days it's all about texture and glam.
"It has made a resurgence," Interior Designer Kris Willard said, in reference to new wallpaper trends. The only difference is, this time around, wall coverings are much more complex.
Willard, owner of Interiors by Kris and a member of American Society of Interior Designers, said people have fun with wallpaper because it can jazz up a "blah" room like a bathroom and give it a colorful personality.
Once one-dimensional with an emphasis on patterns themselves, wall coverings are now textured with metallic finishes, shine, flocking, beading, and a variety of tones that add rich complexity in color and depth. Although some retro geometric looks have come back in style, current patterns include more options than ever before.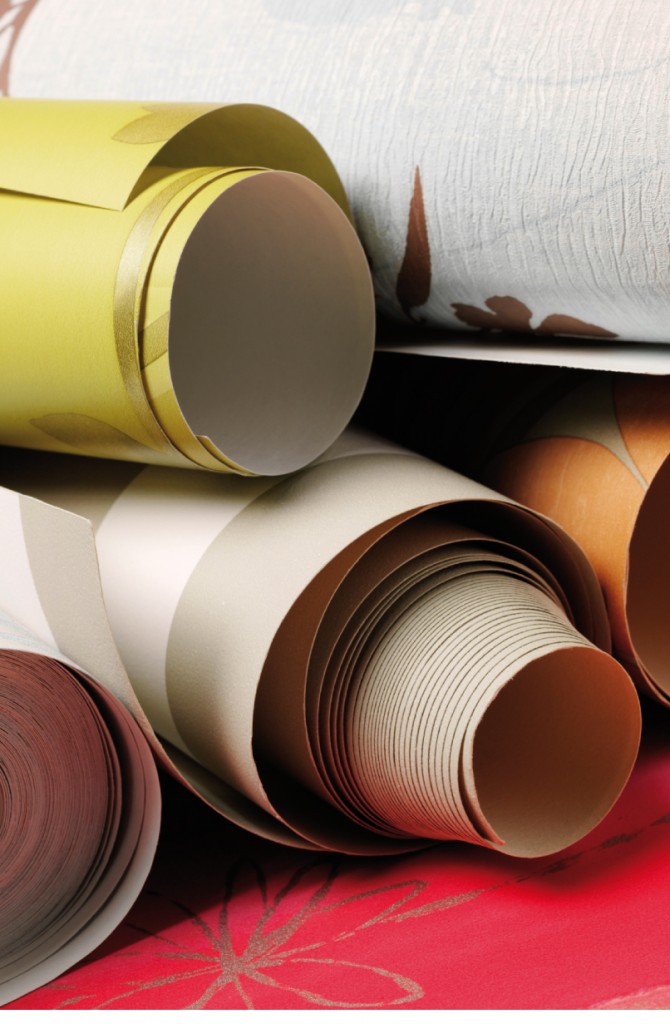 With metallic finishes, heavily sculpted patterns, and a variety of geometric shapes, flower patterns, and bright colors, wallpaper is more than "paper." "Embellished wall coverings" is a more appropriate term, since the material is so much more varied than it used to be.
In a décor era of asymmetry, eclectic ornaments and mismatched shades of furniture, paired with accessories that may or may not even reside within the same color family — this age of creative liberties also extends to wallpaper. Take your personal passions and creative tastes and run with them.
Willard has certainly done so. She is a proponent of wallpapering unconventional surfaces, such as ceilings and backs of bookcases for fun, richly-textured looks. Adding it onto a dining room ceiling, she said, creates a faux finish that houseguests rarely identify as wallpaper. Willard said wallpapering ceilings complements the appearance of walls and is especially effective if a homeowner has crown molding. This kind of rich texture can give plain walls and ceilings a Venetian look, for instance, adding grandiose class and a large dose of elegance.
"People love texture faux finishes," Willard said, explaining that many of her customers choose to liven up accent areas like bathrooms and kitchens, with bright, bold colors simply because it makes a normal, humdrum area pop with pizazz.
From the website housebeautiful.com, another edgy wall texture idea, suggested by Nate Berkus, celebrity designer and television star, is to adorn walls with wool. The example displayed online is a neutral gray shade. He recommends this look for a specialty room like a library.
"Upholstering walls in wool gives the room a cozy, intimate feel," Berkus said.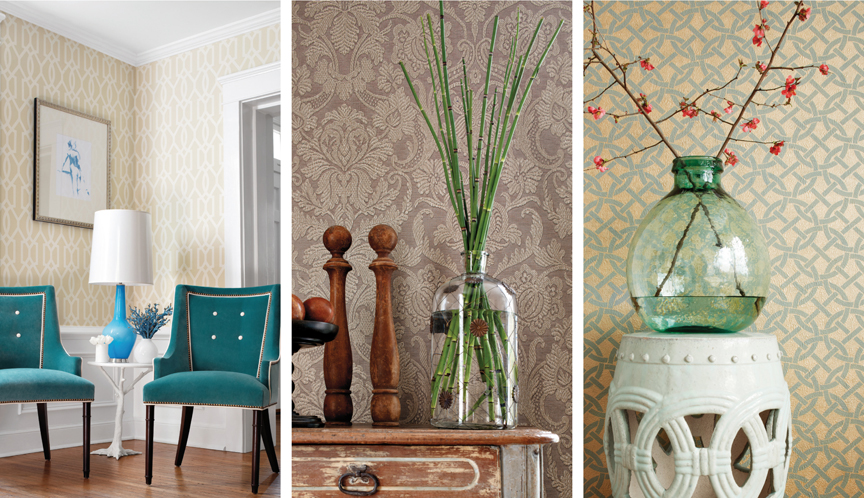 Creative usage aside, however, there will always be application styles and colors that are popular in the mainstream realm of home décor. Willard shared that some of the more contemporary "straight lines," are aesthetically pleasing with geometric patterns. Grasscloth, she said, is more traditional and is well paired with leather and wood pieces. You might also consider adding a few wacky ornaments and brightly colored accessories on furniture surfaces, to play up the colors in the wallpaper.
"We're still seeing a lot of color," Willard said, noting that hot color trends include royal blues, spa blues and greens, yellows and grays.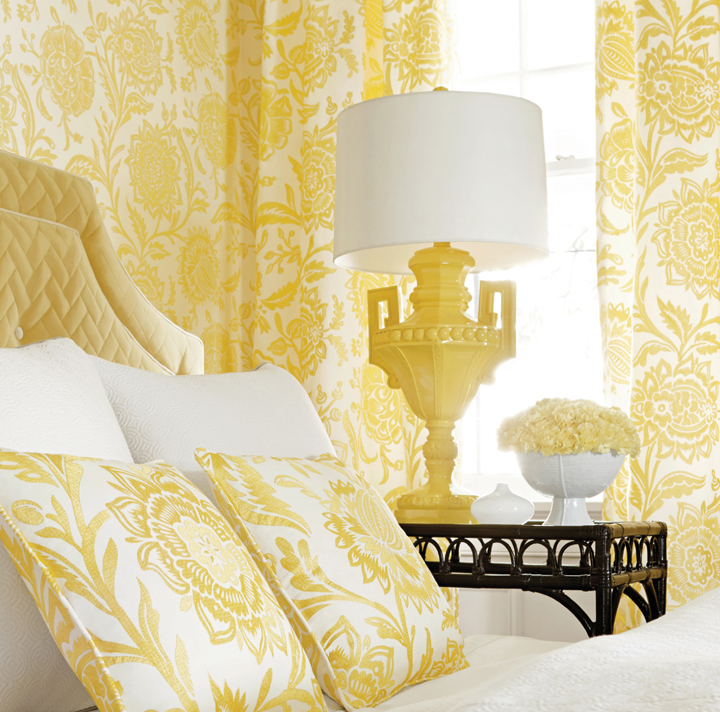 In terms of the technical side of the wallpapering act itself, Willard recommends to always clean and size walls before papering. Sizing involves covering the walls in primer in order to create a sealant barrier between the wall and paper. Not only does this make for easy application, but it prepares the paper for easy removal when the time comes. Another tip is to consider applying a coat of paint to match the wallpaper underneath. This way, if the paper shrinks, it won't be obvious to the naked eye.
Whenever you decide to embark on your wallpaper journey, make sure you take your personal taste into account. The bottom line is: Trust your instincts. You just may be intuitively onto a developing trend. Even if you're not, you will never be dissatisfied with a look that is custom-catered to suit your personality and unique spirit.
Willard considers her design store a one-stop shop. She carries wallpaper consisting of metallic, beading, custom design and "just about every style that's out there." In addition, she offers basic wallpaper in various patterns from floral to striped designs and even murals. She also sells basic grasscloth, vinyl wall coverings and other faux finishes.
If you are new to the art of home décor and have no idea what would best suit your tastes, start with an online decorating personality quiz. Some fun ones can be found at glo.msn.com, stylishhome.com, and realsimple.com. When you figure out your decorating personality preferences (i.e., Modern Glam, French Country, Sophisticated Classic, Modern Graphic, Cozy Casual, Vintage Eclectic, etc.), type the description into a search engine followed by the word "wallpapers," and see search images that are likely to tickle your aesthetic fancy.
Maybe you will decide on a retro look, reminiscent of the floral pattern from Granny's country cottage after all. Although the memories of your childhood are near and dear to you, your textured, bold floral or alternatively designed wallpaper will remind you that you are a fashion forward, modern decorator embracing the chic, varied style of "no rules" wallpapering.