Buyer's Checklist | What to Look for When Buying a House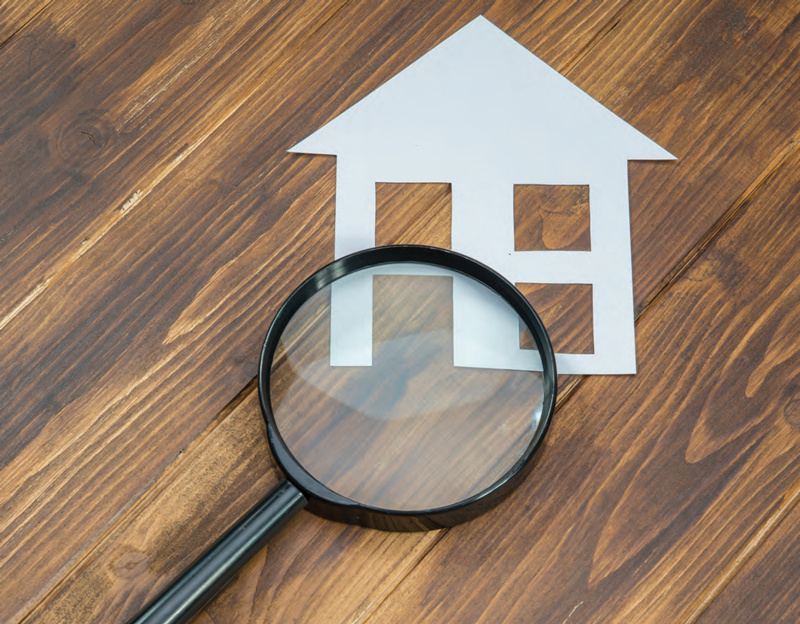 FROM THE LAYOUT TO THE LOCATION, THERE IS MUCH TO CONSIDER WHEN PURCHASING A HOME. When you look at your big list of needs and wants—custom kitchen, walkout basement, giant yard—house hunting can feel daunting. But, if you are looking for the right things, you will be able to find your next home with a little less stress. To help you make an informed decision during your house hunting, here are a few important things you should add to your checklist.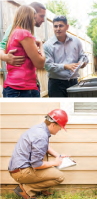 Renovations
If you are looking to buy an old house that has been recently renovated, inquire with the owners about the type of work that was done to the house. For instance, were there just cosmetic updates or was the electrical and plumbing updated as well? If the former owners did a quick facelift without getting down to the nitty gritty behind the walls, you might find yourself stuck with a half-finished flip and not a lovingly restored home.
Layout
Is the layout of the house conducive to your day-to-day life? If you plan on regularly entertaining friends and family, you'll need a large kitchen that opens or has easy access to a dining or family room. Or, if you are looking for a house where you and your partner can age in place, make sure that the master suite is on the first floor of the home. Think about how you will be using the house over the years and see if the layout jibes with the way you live.
Storage space
When looking at your house, you may be so wowed by the curb appeal and charming architectural detail that you might forget about storage until you get your boxes moved in and think, "where do I put all this stuff?" Consider how much storage space is in the kitchen, pantry and laundry room. And, make sure there are enough closets throughout the house. Is there an unfinished basement or attic where you can store your seasonal decor? Is there a shed out back to house gardening supplies and power tools?
Foundation
A strong and solid foundation is essential for the overall structural health of your home. If your inspector notices some wonkiness in the foundation, be sure to call in an expert like a structural engineer to give the house a second look.
Heating + cooling
Inquire on the age and condition of the heating and cooling systems. If you buy a house with a 30-year-old boiler, it can go kaput any day. Or, if the A/C unit is leaking, your home won't be cooled efficiently. You don't want to be stuck paying big money to replace the heating or cooling systems after purchasing a home.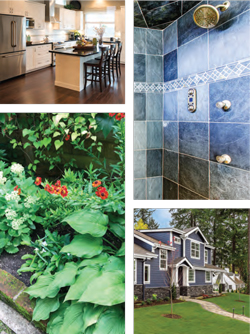 Kitchen + bath
Has the kitchen and bath been updated recently? Kitchen and bathroom renovations are incredibly pricey, costing tens of thousands of dollars. And, it should be noted that updated kitchens and baths can significantly increase the resale value of your home. If the kitchen harkens back to the '70s, ask yourself if you have the time and money to properly update the space.
Landscaping + hardscaping
Walk around the property and evaluate the landscaping situation. Was the yard professionally landscaped or was it a DIY job? Are there four seasons of plantings that will add visual interest to the garden year-round? During the fall and winter when trees are bare, are you going to have views of something undesirable, like a back alleyway or your neighbor's DIY mechanic shop?
Also take note of the hardscaping as well. Steep driveways can pose potential problems with snow in the winter. Make sure walkways are wide enough and tree roots aren't encroaching on the patio.
Neighborhood
Do your due diligence and research the neighborhood. If you have kiddos, make sure you are in a good school district. Check with the local precinct about crime. Also, take note of what is in the immediate area— your block. Is the house located near a school or park that hosts late sports games? Is there a restaurant around the corner with outdoor dining that might be disruptive in the evenings? Get an idea of the happenings in your neighborhood before you commit to buying.
Room to grow
If you are purchasing a house, you should commit to owning the house for at least five years. Make sure that during those years you'll be able to grow into—not out of—the house. There should be plenty of living space along with bedrooms to house your brood. If you are expecting to add a few more people to your clan, plan ahead and make sure there are enough rooms. You'll also want a guest room for visiting friends and family. And, if you know you'll eventually be working from home, make sure there is a space that you can transform into a home office.
With this checklist in hand, you'll be able to navigate house hunting with ease and confidence. Taking the time to make an informed decision can help prevent buyer's regret down the road, and ensure that you love your home in the years ahead as much as you did at first sight.
Current Issue, Foundation, Heating + cooling, Kitchen + bath, Landscaping + hardscaping, Layout, Neighborhood, renovations, Room to grow, Storage space