Around Town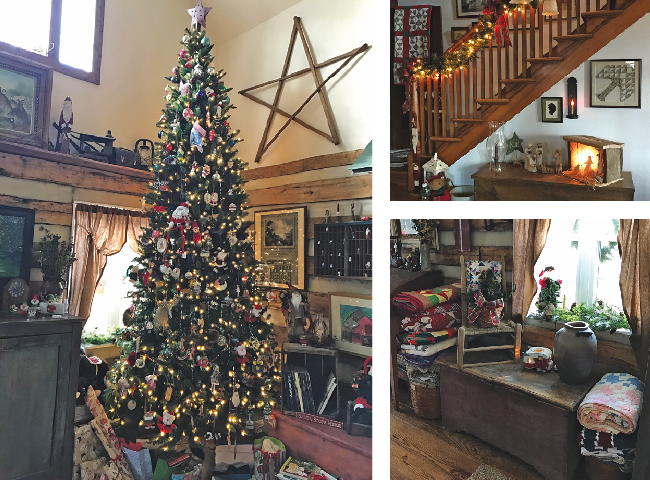 The Stocked Market
The Junior League of Roanoke Valley's annual shopping extravaganza and fundraiser will be held at the Berglund Center on November 10 to 12. Over one hundred vendors from across the country will be on hand; all funds raised stay within the Roanoke Valley and are used to further the JLRV's mission. Shopping hours are Friday from 11 a.m. to 6 p.m.; Saturday from 9 a.m. to 6 p.m.; and Sunday from 10 a.m. to 5 p.m. Saturday will also include The Home Grown Market, featuring homemade items. Tickets are available for purchase on the JLRV website; options include a three-day shopping pass for $10, and a Friday morning breakfast, preview, and three-day shopping pass for $20. For more information, visit jlrv.org and click on "Support Us."
Old southwest parlor tour
Always the first weekend in December," the 38th annual Old Southwest Parlor Tour of Homes will be December 2 to 3. Saturday hours are 5 p.m. to 9 p.m.; Sunday hours are 1 p.m. to 5 p.m. Seven properties will be featured this year, along with the historic Alexander-Gish house, located at 641 Walnut Ave SW, where refreshments will be served. Tickets are $20 (free for 12 and under) and can be purchased on the dates of the tour at the entrance to Highland Park, on the corner of Washington Ave and 5th Street. Funds raised go to maintaining the Alexander-Gish house and other neighborhood projects. For more information, visit oldsouthwest.org.
HISTORIC FINCASTLE HOLIDAY HOME TOUR
This year's Historic Fincastle Holiday Home Tour and Marketplace will be held on Saturday, December 9, from 10 a.m. to 4 p.m. Tour destinations range from the heart of historic Fincastle to nearby rural locations, including Broad Oaks, Neighbors Hill, Israel Christian House, Clear Dawn, Rustic Lodge, and the Botetourt County History Museum. Tickets are $15 and will be on sale the day of the event beginning at 9:30 a.m. at Fincastle Baptist Church, located at 7330 Roanoke Rd. Here you can also visit the free Marketplace, featuring gift and home items from forty local and regional artists. Proceeds from this event support the preservation of the historical, physical, and cultural resources of the Fincastle area. For more information, visit hisfin.org.
PHOTOS | INTERIOR OF NEIGHBORS HILL, HOME OF MACK AND MARCIA NEIGHBORS
around town, Current Issue, Holiday Market, home tour, Things To Do