Anne Marie Poore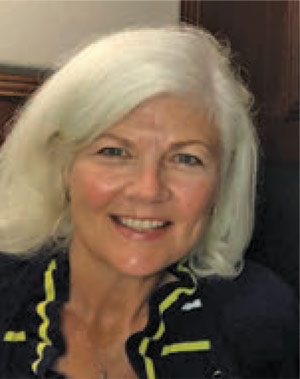 Are your holidays reminiscent of Currier and Ives? The Griswolds? Maybe Re-Gift- O-Rama? Whether you're a planner and organized or a seat-of-your-pants Santa, the holidays can be glorious and stressful all rolled into one tidy snow globe. Personally, I start out thinking Bedford Falls and feel fortunate if I end up just a few shingles short of a frosted gingerbread house. One son has a mid- December birthday. I used to wait to put up the tree until after we celebrated his birthday. But as time marched on, I realized I needed every day of December for preparations, so that plan faded away. We all "do" this season differently and at our own pace, with our own traditions, and suddenly, in the blink of an eye, we are toasting the New Year!
Holiday decorating can be daunting. I try to mix it up and add a new display or focal point each year. Our holiday feature home is in a word: spirited. As in, this home is completely, vibrantly, and festively embracing the holidays. The home of Debra Cunningham and Frank Smith in its full holiday regalia is a feast for the eyes!
Perhaps you have plans to entertain during the holidays. HOME has fresh ideas for all manner of winter celebrations, so dust off your party hats and noisemakers and get ready for revelry. After all the celebrating relax and put your feet up. Find the perfect pouf, ottoman or footstool for the job. Coffee tables … we've all got one. The new year might be the right time to accessorize and refresh your coffee table tableau. Four of Roanoke's talented interior design professionals show you how.
Also in this issue: soup's on—find your ladle! Try some new soup recipes that are tasty, comforting and versatile and add them to your cold weather rotation. Cookbooks make great gifts (don't forget to gift yourself!). Our article on the hottest cookbooks this season will pique your interest and have you rebooting your recipe repertoire.
Everyday glassware, scenting your home, peel and stick wallpaper … there is so much to discover in Roanoke Valley HOME. We hope, dear readers, you take a few minutes for yourself; time to reflect and to be grateful. Give that snow globe a hearty shake and watch the glittery snow fall, revel in the tranquility and let's be merry!
Wishing you and yours a wonderful holiday season.
As always, thank you for reading,
Anne Marie Poore
annemarie@westwillowpublishing.com