Anne Marie Poore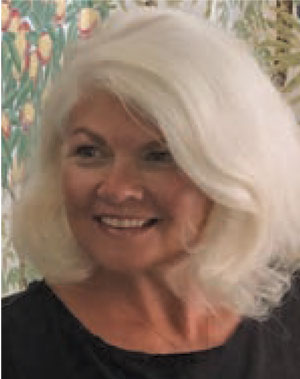 We made it! Here we are in the second month of a new year. Never have I been so happy to hang a new calendar! 2021 promises a return to living the life we love provided we stay the course regarding the recommended guidelines and protocols. As you continue to spend more time outdoors, staying warm is fundamental. Our article on outdoor heaters will keep you comfortable and cozy through the coldest season. Inside, learn how to best tackle a basement renovation. Is it a home gym, schoolroom, rec room, or mother-in-law/college student suite you require? Figure out how best to utilize and renovate this additional square footage in your home. This Early Spring issue features the Steffe home. This family home has undergone several iterations through the years and the most recent renovations mean the Steffes can stay at home for many more years to come. A new year means new colors for the home! HOME offers a sampling of the hottest colors for 2021—a great place to start when you are trying to pick from the literally endless colors available.
We all love to be outside, but during the coldest darkest days, we will likely be hunkering down indoors. Glancing around your interior spaces, take inventory of the decorative accents in your home. Upgrade texture and warmth with exposed wood beams and wood accents. The choices are many: mantels, corbels, and wainscoting. Capture light and visually expand a room with the addition of a mirror. Learn how to pick the right one for your space. Every room should have something alive in it (beyond the couch potato or furry friend). Houseplants add color and texture and contribute to healthier air quality in your home, so get growing!
Television and live streaming are a huge part of our indoor entertainment lineup year round, though letting go of that cable subscription can seem daunting. HOME examines options available to make a clean and painless break with cable TV. Still feeling full from holiday over-indulgences? Our article on meatless meal staples may help you become more adventurous in your meal planning as you learn about vegan/vegetarian protein options like tofu and tempeh. Or start planning a special diningin Valentine's dinner with upscale comfort food recipes plus a festive pink drink to make your Valentine blush!
As you read through this Early Spring issue we hope you feel the warmth and comfort of HOME. Hang tight and whatever the weather, stay safe, be kind and be well.
As always, thank you for reading,
Anne Marie Poore
annemarie@westwillowpublishing.com