Anne Marie Poore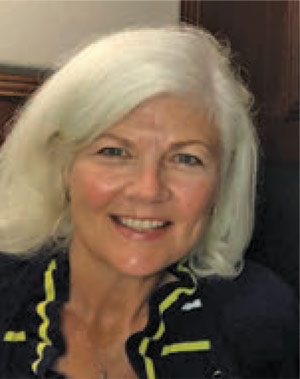 Each month of the year feels to me like a certain color: January is icy clear blue, for obvious reasons. April is a vibrant hibiscus pink ripe with the promise of the warmth and colors of spring. However, February feels like deep violet red to me. Even with the cold outside, February exudes the warm colors of hearts and velvety red roses and decadent dark chocolate.
The new year brings new trends in home decor and design. The new "it" colors of the year are much anticipated and HOME divulges the latest and greatest color trends for 2022 in this issue. Spoiler alert: hope you like green! It might be time to think about new window treatments. Pick your poison: drapes, valances or shades? Do you want privacy or filtered light? Local interior design professionals talk about what's new as well as what's classic in window dressing.
Adulting can be fun! Adult birthday parties can be unadulterated fun—we'll show you how to make the most of that next milestone birthday celebration for adults only. In spite of your New Year's resolutions—or because of them—adulting usually requires a certain amount of organization. There is no time like the present to get things in order. HOME targets digital organization in this issue—it might just be the organization you didn't know you needed!
Front door decor is easy if there is a holiday. But what to do to your entrance during the holiday shoulder seasons? Keep your entryway warm and inviting with new ideas that welcome friends and neighbors the year round. Next, up your DIY know-how with tips and instruction on fixing a leaky faucet, installing a light fixture and more. Your can-do confidence will soar!
Roanoke Valley HOME is excited to bring you another year full of fresh design, garden and home improvement ideas and tips. Make 2022 the year you live the life you love in full color!
Thank you for reading,
Anne Marie Poore
annemarie@westwillowpublishing.com