And the Winner Is… | Roanoke Valley Family Wins Their Dream Kitchen Renovation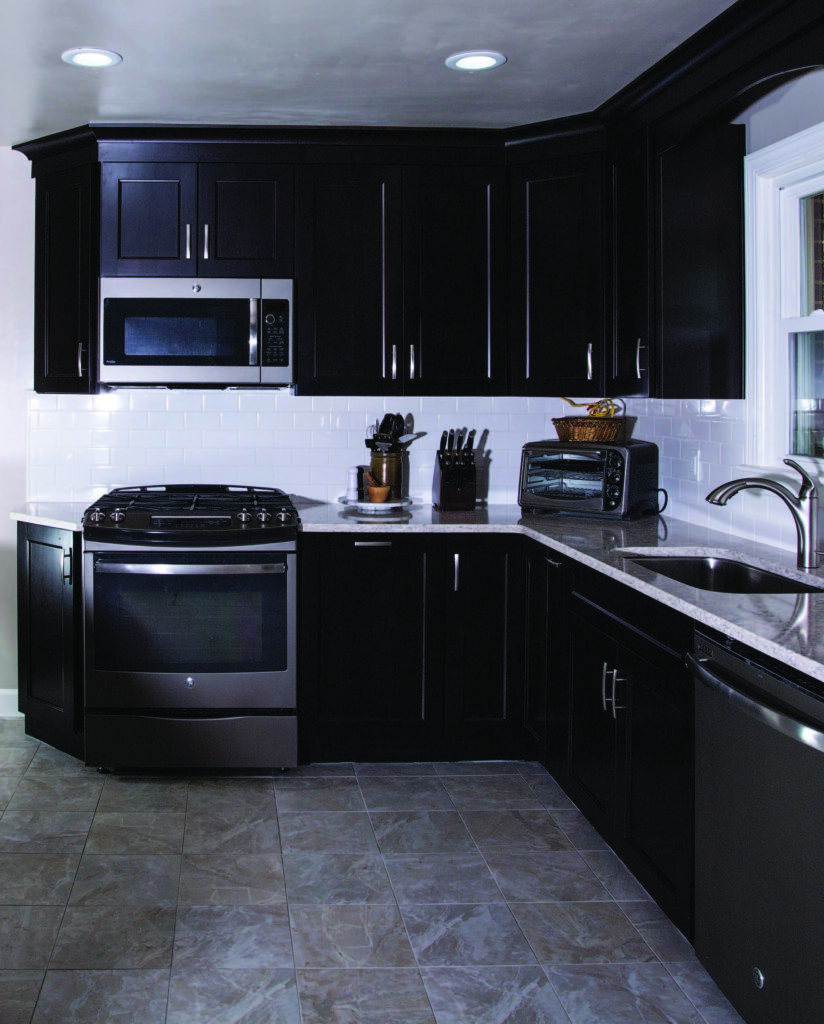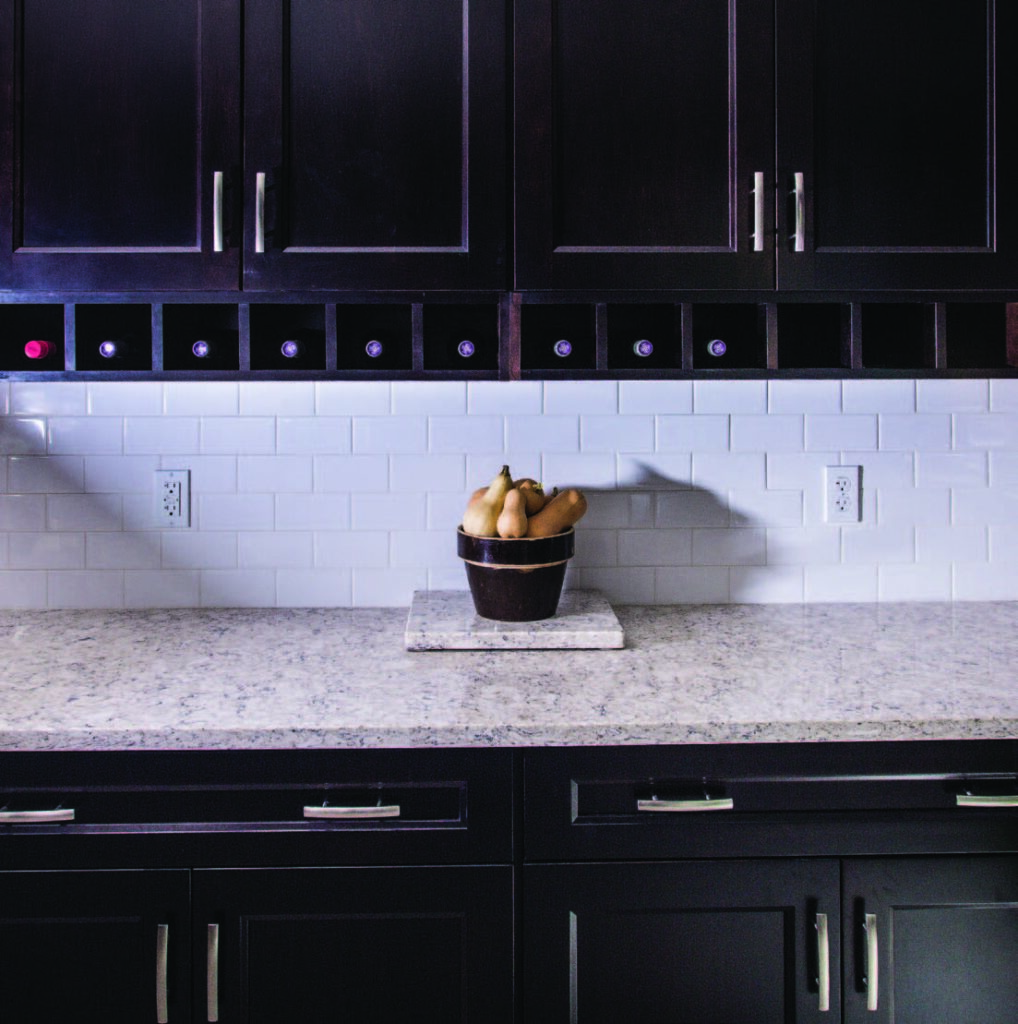 In her line of work, Morgan Kreutz has seen her share of kitchen contests and renovations. So, as marketing director for The Willard Company, hosting a kitchen contest for the community seemed to be just the thing to showcase the work of Willard subsidiary The Cabinet Gallery, and to promote the talent of designer Sheri Howard. Along with sponsors Interiors by Kris and Ferguson Enterprises, as well as The Willard Company's Smith Mountain Building Supply, The Cabinet Gallery gave Kreutz the go-ahead to find an area homeowner to receive a $25,000 kitchen renovation. The contest opened February 1, 2016, and according to the entry form, the lucky winner would receive a full kitchen remodel—to include new cabinets, appliances, countertops floors, backsplash and lighting from the product lines of the contest sponsors.
Dubbed "Drab to Fab," and bearing the slogan "End Kitchen Envy!" Kreutz and her committee, which included Howard, her assistant April Brown, and Kelly Cass from Smith Mountain Building Supply, invited contestants to submit video or photos of their needy kitchens before the end of March. Over the course of the next eight weeks, entries poured in. "Some were so unique!" Kreutz recalls. "There was even a hilarious video short of one lady's kitchen that was accompanied by horror movie theme music." She says there were many deserving kitchens—so many that the committee expanded the field of finalists from three to five.
The criteria for winning centered around two themes: The kitchen needed to be a suitable size and layout for the designer to work with, and had to demonstrate a true need—not just be in need of a minor update. To get familiar with the finalists, Kreutz and her committee made personal home visits to each before making their final decision.
On May 3, 2016, the day of the big announcement, Sara Cann was monitoring study hall at Cave Spring High School, where she is a teacher. Unbeknownst to her, Kreutz and the rest of the "Drab to Fab" contest committee had notified Brian Cann, her husband, a local small business owner, as well as the administration of Cave Spring High School, that Sara was the contest winner. Working together, they planned to surprise Sara at work with the news. "We showed up as a group," Kreutz explains, "and just burst in on her in study hall with balloons, flowers and a cabinet door that we had all signed. Sara was so shocked and excited. We all were!"
Sara was indeed shocked—and thrilled. "I was just sitting there in the cafeteria study hall," Sara recalls, "and the principal distracted me for a moment. I heard a commotion, looked up, and realized I recognized the people from the kitchen contest home visit!" Though she knew she was a finalist, she didn't really think they would choose her entry, and she had been working hard not to get her hopes up. But then on that memorable afternoon, amid the cheers of happy students, coworkers, contest committee members and her husband Brian, those hopes became a reality. 

Sara and Brian Cann bought their home, a brick ranch-style in Roanoke County, in 2001. It had been a single-owner home and had not had much work done to it in decades. Young and in love, and with no children yet, the couple went "gung ho," as Sara describes it, throwing themselves into various renovation projects around their new home. Some went better than others. "Let's just say we learned the hard way what things we could do ourselves, and what was better to leave to professionals!" Sara laughs. They had always planned to do something about the kitchen, though. There was carpeting over asbestos tile, for one thing. A dishwasher installed underneath a wall oven, exposed under-cabinet wiring, and lots and lots of green Formica, too. But before they could attempt to tackle the kitchen, Sara says, "Life happened." Two children, a breast cancer diagnosis, and the normal stresses and strains of a two-career family made tackling a job the size of a kitchen renovation by themselves insurmountable.
Thankfully, the Canns were not alone. Thanks to The Cabinet Gallery and everyone involved, they now had professional help every step of the way. The planning process began as the school year wrapped up. "We sat down with The Cabinet Gallery's designer Sheri Howard," explains Sara, "and she was just amazing." Howard helped the Canns discover what they liked and what their vision was for their new kitchen. The process of planning lasted nearly six weeks, the dream kitchen taking shape in their minds as Sara and Brian selected cabinets, flooring, countertops, and all the myriad components from drawer pulls to light fixtures that go into a full-scale kitchen renovation.
The onsite work took approximately two months. Demolition of the old kitchen began on August 2. Sara and Brian called on some of their old DIY skills to do some rewiring and plumbing work before the process began, to make things go more quickly. She recalls that once the contractors arrived, things went pretty smoothly. Sara, Brian and their children (ages 3 and 12) opted to stay in their home throughout the process, though they found that it was challenging to live for a couple of months without a kitchen. They ate out a lot, and found ways to cook that didn't involve a stove or oven. "I learned there are things you should never attempt to cook in a crockpot," Sara laughs, "and my husband says he isn't ready to even look at a one for a long, long time."
Still, the project progressed more or less on schedule. The various contractors became like family members, as did the team at The Cabinet Gallery. This sentiment seems to be mutual; Kreutz describes the process as "amazing," emphasizing that the Canns, too, were a joy to work with. "They were just so genuine, helpful, creative and flexible," she says. "We had a lot of fun helping them through this project. I think it was a blessing for everyone involved."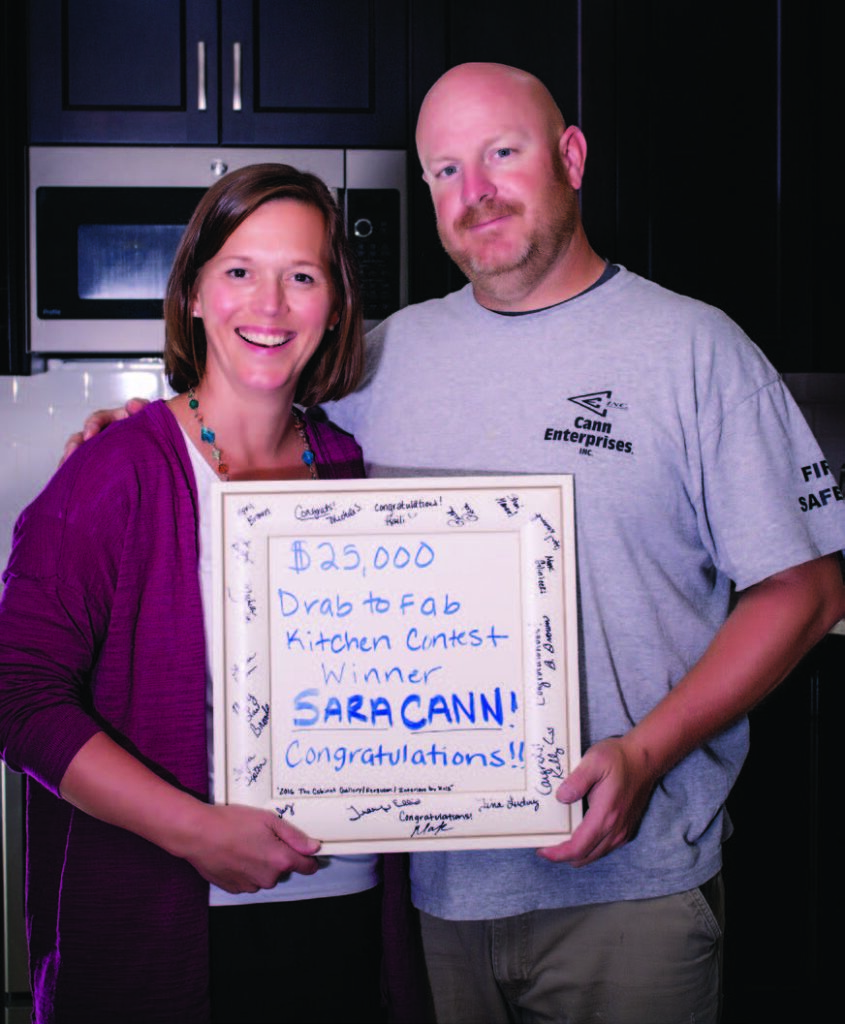 About 10 months after the contest idea first sparked in Morgan Kreutz's head, the Canns were able to enjoy their new kitchen. The result is a sleek and elegant new kitchen, with dark wood cabinets contrasting with light-colored stone countertops and tile floors …and not an inch of green Formica in sight. Sara has trouble choosing just one favorite part of the new space. She says she adores her new gas stove, the newfound counter space and the ingenious storage in the custom cabinetry. Most of all, she loves ditching her apologetic attitude toward the cramped and outdated old kitchen. That attitude went out with the old kitchen cabinets (which were generously donated to Habitat for Humanity). Of the new kitchen, Sara says, "It is just such a warm and inviting place now, and it looks twice the size. I love welcoming people into this beautiful new space."
Looking back over the contest and the renovation, Kreutz feels like it was a meaningful experience for everyone involved. "The kitchen is truly the hub of a home," she says, "and it was so rewarding to be able to give this gift to such a deserving young family. It made everyone feel good."
Some photos provided by Jolly Jen Photography
cabinet gallery, community contest, dream kitchen, kitchen renovation, kris and ferguson enterprises, Smith mountain building supply, the willard company