Simplify Your Closet–and Your Life: Building a Capsule Wardrobe that Works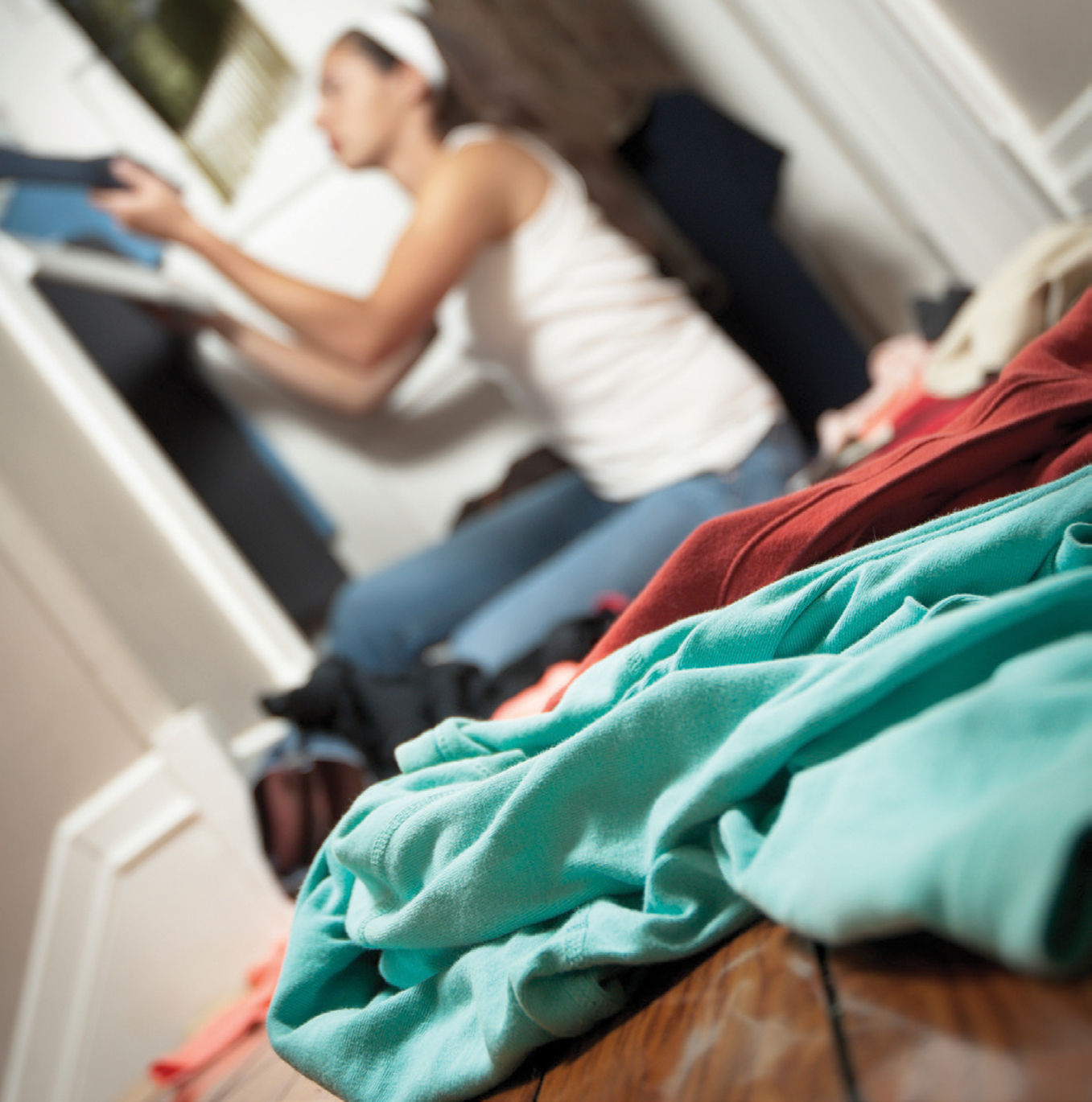 When it comes to getting dressed each day, we may be needlessly taxing ourselves. Some of us relish taking time to put together creative outfits; for others, it's more of a chore than we may realize. Studies continue to show that the fewer choices you need to make in any given day, the more you can avoid wasted time and preserve your emotional bandwidth.
The popularity of Barry Schwartz's book The Paradox of Choice: Why More Is Less opened our eyes to the reality that less choice can mean easier decisions and less overall stress in your life. People continue to embrace this overall trend toward minimalism, which reached new heights with Marie Kondo's book The Life-Changing Magic of Tidying Up, which inspired people to purge everything from clothes to books to knick-knacks, keeping only the items they truly love.
This trend toward simplicity set the stage for the resurgence of the "capsule wardrobe," a smart fashionista technique that women have been employing since the 1970s. The concept is usually attributed to Susie Faux, a London boutique owner who espoused the idea that women should invest in a basic wardrobe of excellent quality pieces in classic, flattering designs that will stand the test of time, and then update them seasonally with a few trendy pieces.
A typical capsule wardrobe might consist of a few pairs of well-fitted pants and a few tailored skirts—mostly in neutrals like black, beige and gray, or one or two in an eye-catching color or pattern. You might have a few dresses—again, a mix of neutral and patterned, and perhaps ranging from casual to cocktail. You would have tops in mostly solids and a few colors and patterns that could be mixed and matched with the bottoms, and perhaps a few cardigans, scarves and belts that complement and jazz up these outfits.
A selection of dress flats, heels and casual shoes—and a complementary assortment of bags—would complete the collection. All clothing would be in materials and colors suited to the current season. And since you are curating your items to the best of the best, you would naturally only keep items that fit and flatter—creating a wardrobe of 100 percent favored pieces.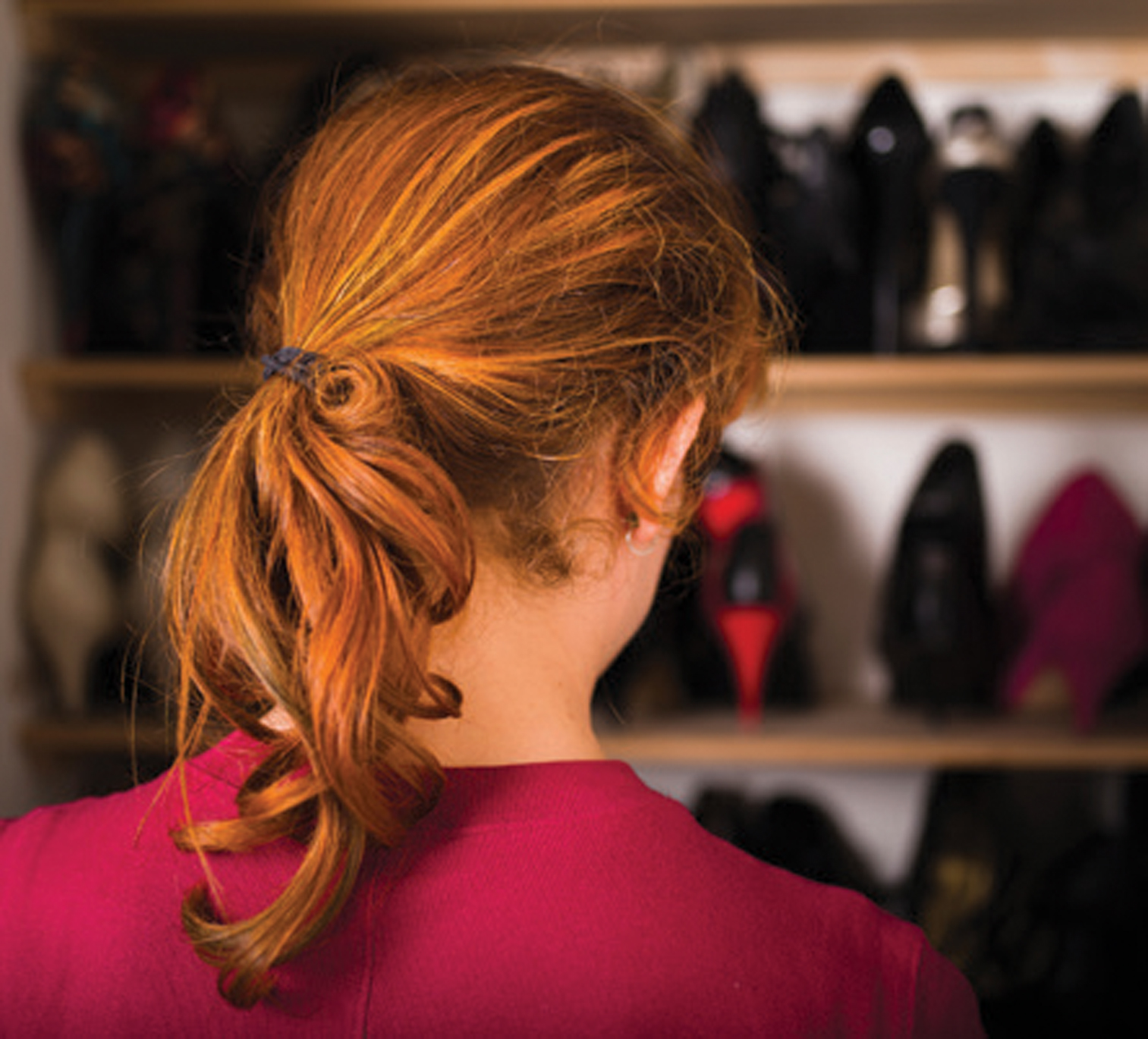 If the idea of simplifying a key aspect of your day-to-day life appeals to you, consider trying to build your own capsule wardrobe.
You can start by doing a full audit of all the clothing you already have—and not just the clothing you have hanging in your main closet, but the clothing in your spare closets, the clothing stored in bins around the house. Everything.
Take a good look at each piece. Do you love it? Or is it something you reach for with a distinct feeling of "settling" or, even worse, distaste? Forget about what you paid for it, who gave it to you, or how you used to look in it. If you don't feel fabulous wearing it now, today, set it aside. Remember that your goal is to create a smaller wardrobe of items that make you feel fantastic when you put them on.
Another way to help you decide? Look in your laundry bin. Review your Facebook or Instagram photos. Do you find yourself washing the same pants every week? That's a keeper. Are you in the same cute top in many photos? Another winner.
Most people who embrace the capsule wardrobe usually only do so for clothing they would wear day-to-day, for work, and for the weekend, with a selection of evening attire that suits the season. So feel free to separate your clothes into different groups based on use. Your exercise clothes and pajamas should be part of your purge, getting rid of old, threadbare or otherwise un-inspiring items.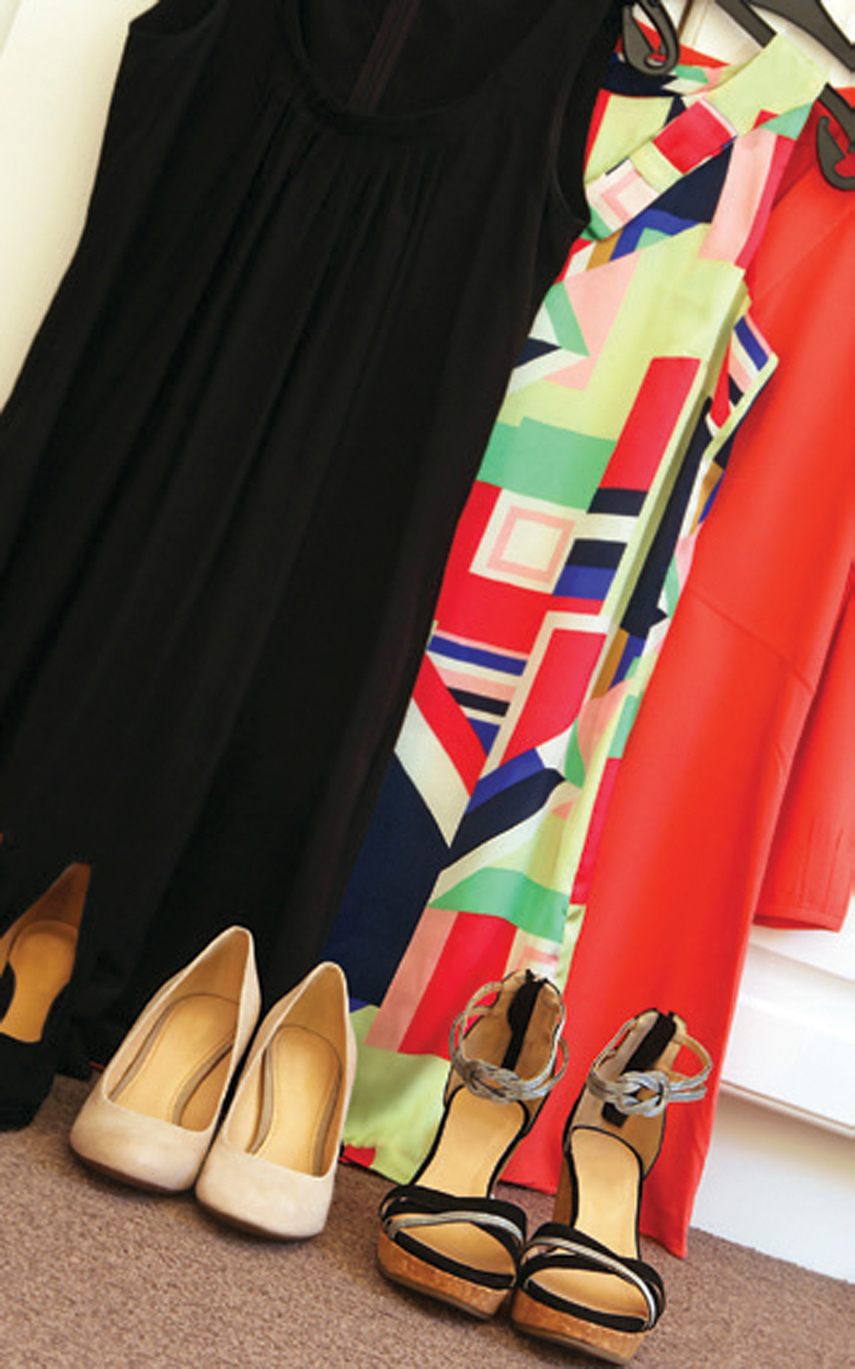 Shoes, bags and accessories should also be subject to your mass purging, especially if they are worn out, or you just don't like them. Then sort by season and store whatever is not part of your current capsule wardrobe.
You will find it easier to part with items if you have a game plan for where to send them.
If you have some designer brands in excellent shape that you don't just want to give away, see if there are local consignment shops that will take your pieces, re-sell them, and share the profits with you. Another option is to sign up for a site like ThredUp (thredup.com). You can order a "clean out" bag for free, pack it with items, and ship it back, also for free. You may only make a small amount back, but it's extremely easy and you may earn enough to buy some new seasonal clothes. Items that are not designer or slightly worse for the wear, donate to your local Goodwill or other favorite charity, and keep that receipt for tax time.
As you start to finalize your capsule wardrobe, it's important to take into account your lifestyle. If you're a stay at home mom, you may need more casual items than someone working full time in a formal office, who may have to wear suits on a regular basis. Women working part time or volunteering may benefit even more from a capsule wardrobe, since the ability to dress up or down will make a smaller selection more versatile.
Now that you have a newly curated selection of your favorite "staple" items, decide which are appropriate for the current season. Store off-season clothes, shoes and accessories in a spare closet or bins, out of sight. The only items that should be in your closet should be ready-to-wear for the current season.
If you already have a few fun, on-trend items that you love (patterned shirts or cozy cardigans in fall colors, for example)—great! Use them as a starting point.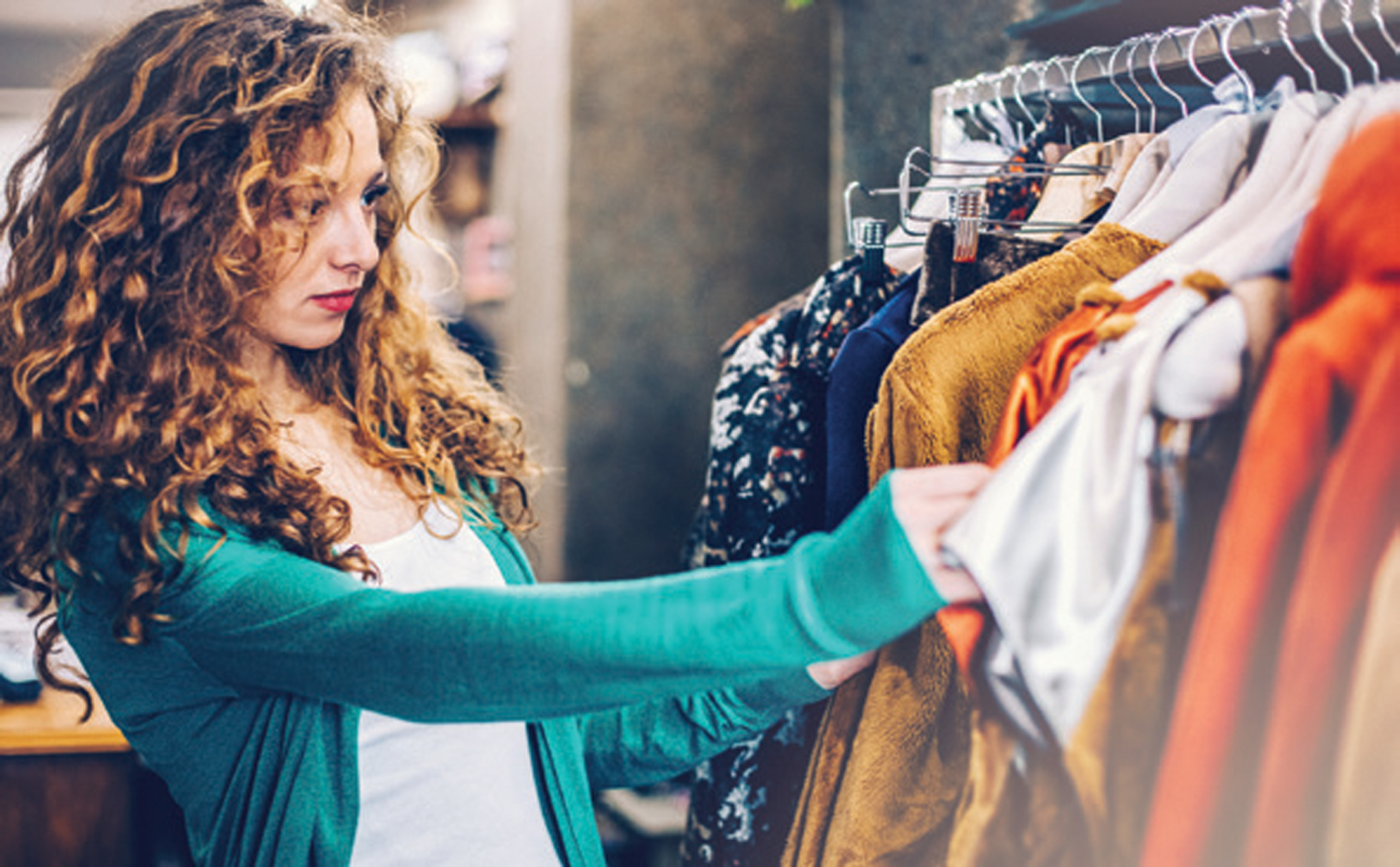 Now, the fun part—adding to your wardrobe. First, the staples. If you find that you really don't have some basics—like a good pair of black pants or a basic wool skirt for fall and winter—invest in something of quality. For the trendier seasonal items, skim fashion magazines or Pinterest for inspiration. You can find all sorts of ideas, from color palettes to key items, to help. These might be items you spend a little less on but that you still love to wear.
Again, the goal is to focus on mix-and-match items. Shirts that match multiple pants. Dresses that can be casual with a scarf, or gussied up with a belt and blazer for work. You're looking for flexibility and maximum ability to interchange items.
At this stage, you should now have a closet that's orderly, thinned out, with a heavily curated selection of seasonal clothing, shoes and accessories. When you wake up in the morning to dress, you should have an easier time choosing what to wear, picking only from your favorites and layering and mixing flattering items that make you feel fabulous.

Barry Schwartz, capsule wardrobe, closet, closet cleaning, Marie Kondo, Susie Faux